The Rodmasters Car Club has been in continuous operation since 1971. Primary interest is in pre-1948 North American vehicles.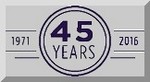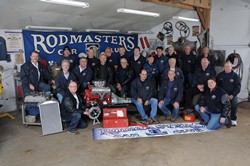 click on the image
History:
Founded in November of 1970, four friends, looking for a place to store their cars for the winter became aware of an unused turkey barn near the town of Binbrook, Ontario. After negotiations a deal was made, on the condition that they could come to terms with four other individuals who were also inquiring about the facility. An agreement was reached and the eight decided to share the barn, each paying a rental fee to the owner.
As word spread, more people began to inquire about available space. The owner was approached with a proposal of a single fee for the premises and in the spring of 1971 the "Rodmasters Car Club" was born.
In July 1973 the club hosted it's first car show at the Binbrook Fairgrounds.
More to Come